Whether you are ordering anklets for yourself or as a gift, the proper sizing may come into question.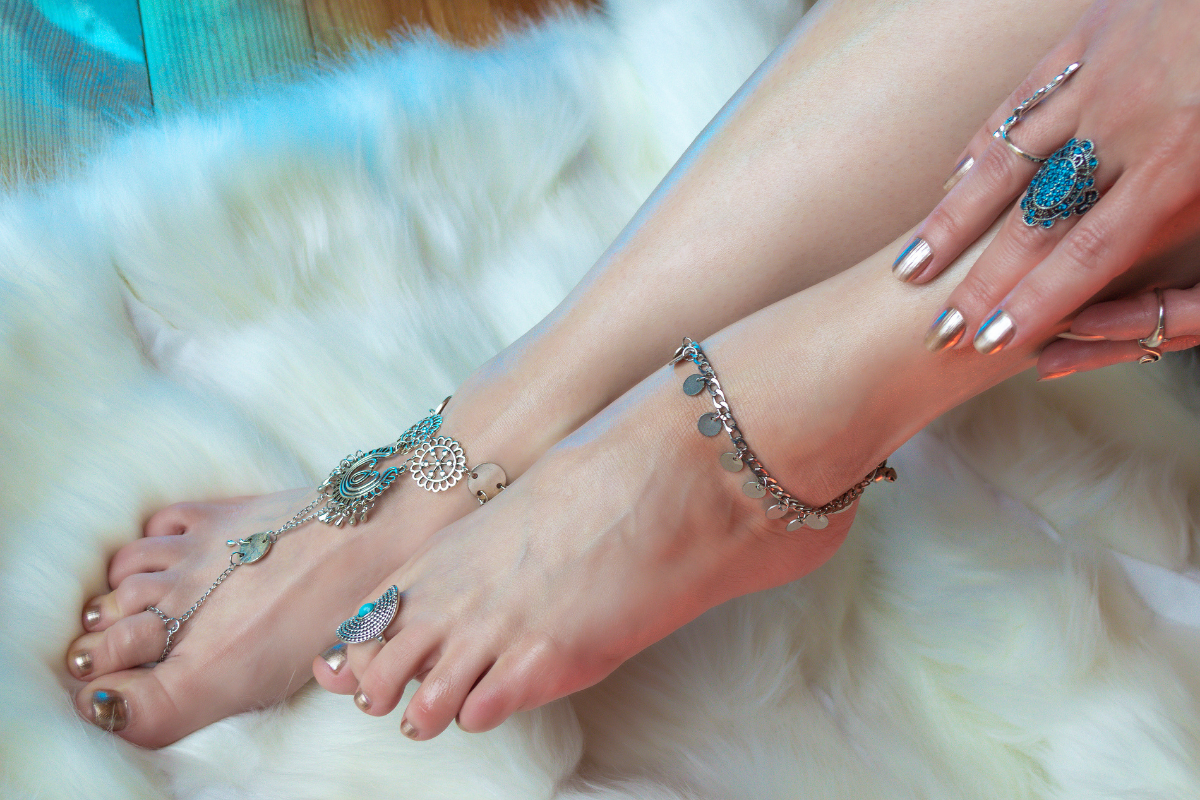 Take a piece of non-stretchy string and encircle your ankle snugly (but not tightly).
Measure the string, then add about a 1/2 inch.
This will give you a pretty good size estimate for an anklet that falls below the ankle bone.