JEWELRY REPAIR & SERVICES
From Ruined to Radiant : Repair or Modify Broken Jewelry
We've all done it; when a piece of jewelry that we like but don't love breaks, we set it aside with a thought to "get it fixed someday" and then that "someday" never comes. Whether its an inherited heirloom that isn't your style or a gift left behind from an old relationship, there are plenty of reasons that our once-loved pieces of fine jewelry fade into the never-worn articles we rarely think about.
---
Style swap / Remodelling
Price Range : RM 80 - RM 200
The quintessential jewelry modification- converting one type of jewelry to another. I get this a lot with people who have old brooches that they want to make into pendants!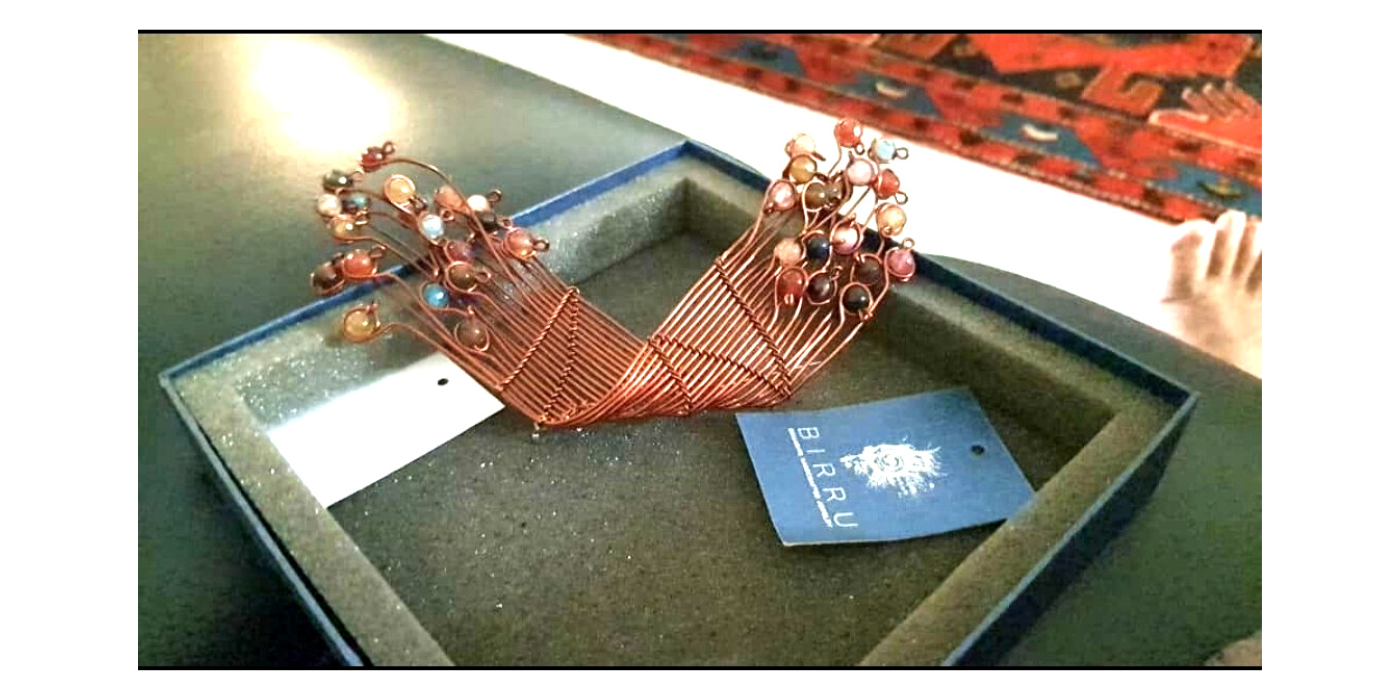 Dark Copper Brooch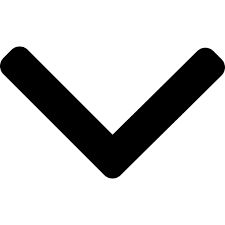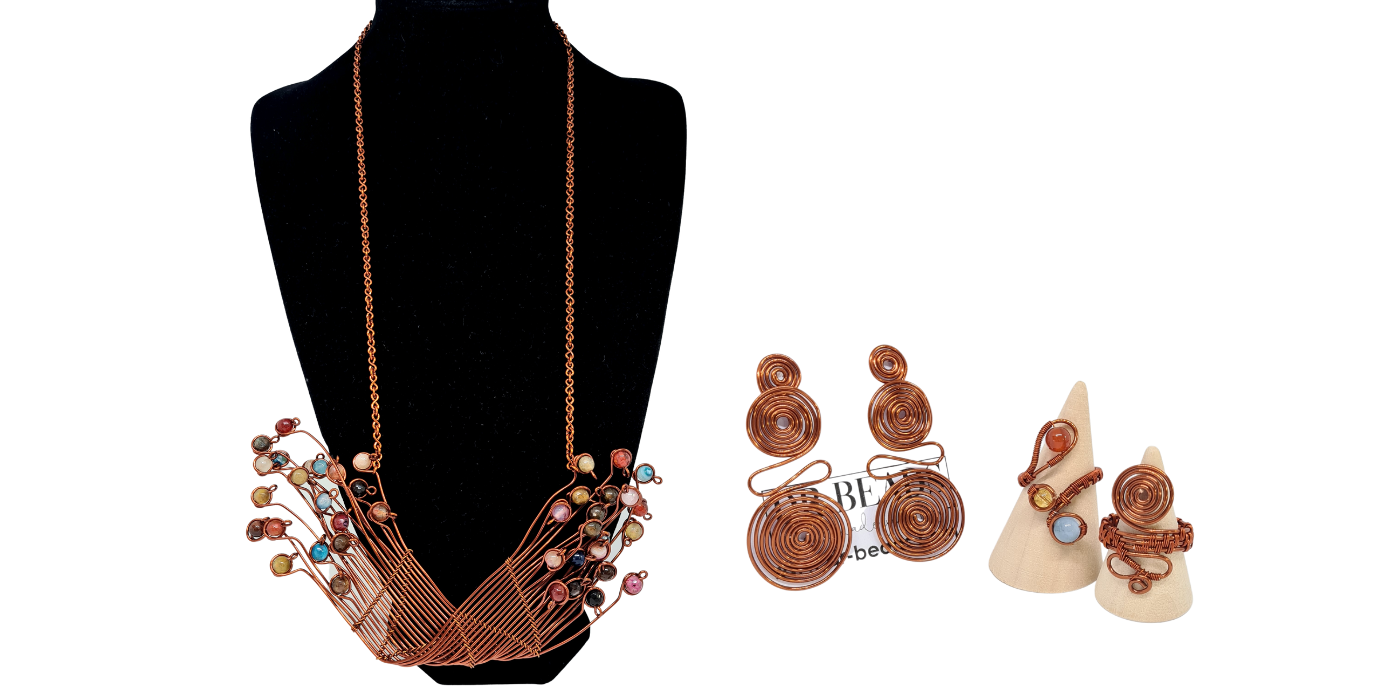 Dark Copper Long Necklace with
Additional Matching Earrings and Ring Set


---
Jewelry Repair
Price Range : RM 20 - RM 100
If you have pearls or beaded strands that have broken, stretched, need shortening or lengthening or a replacement clasp, then you need my restringing service. During this process you can have additional gem, pearl or precious metal beads to enhance the look of your necklace or bracelet. I can usually supply replacement clasps, pearls, gems and beads, depending on availability.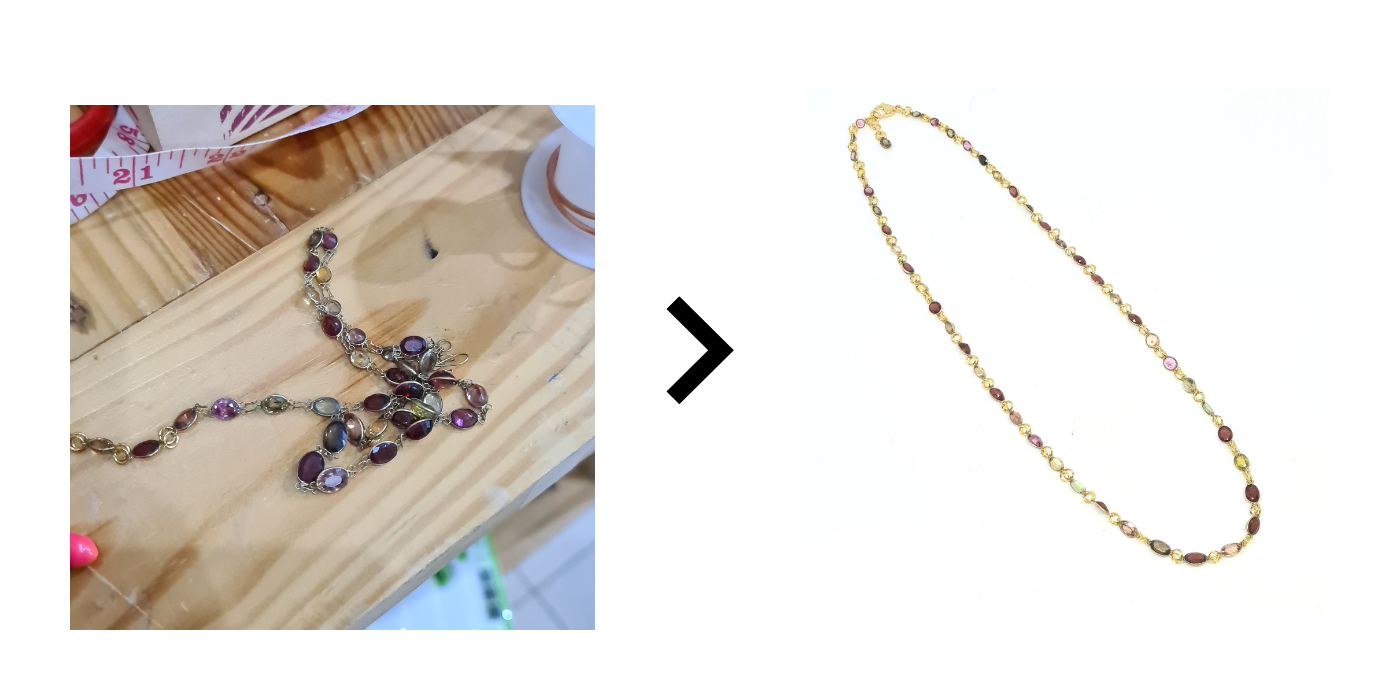 Gold Necklace with Precious Gemstones
---
Restringing
Price Range : RM 10 per bracelet ; RM 5 ( > 10 bracelets)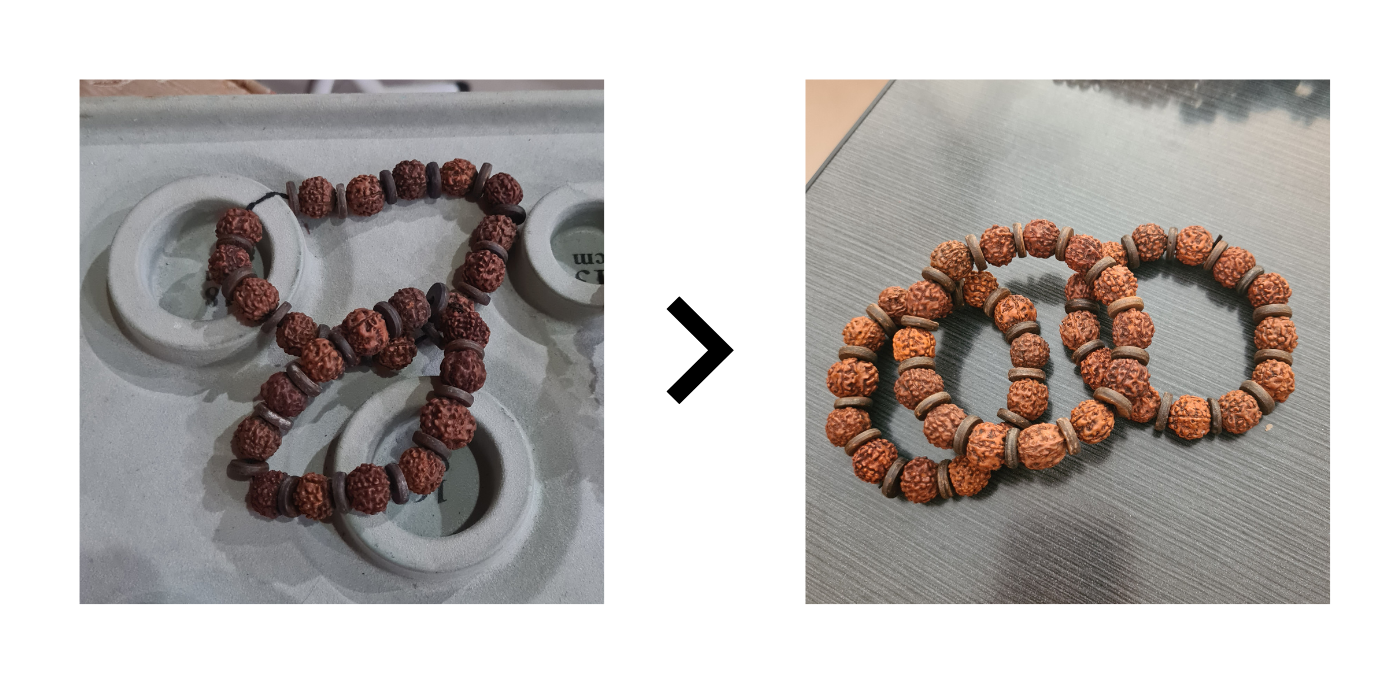 Rudraksha Bracelet


---
Wire Wrapping - Copper / Silver / Gold Filled
Price Range : RM 50 - RM 100 (depending on size of stone & wire material)
We can either source the stone to be wrapped from our collection of precious and semi precious stones at additional cost, or you can provide the stone for wrapping by shipping it to us at your expense. This is a custom made to order item.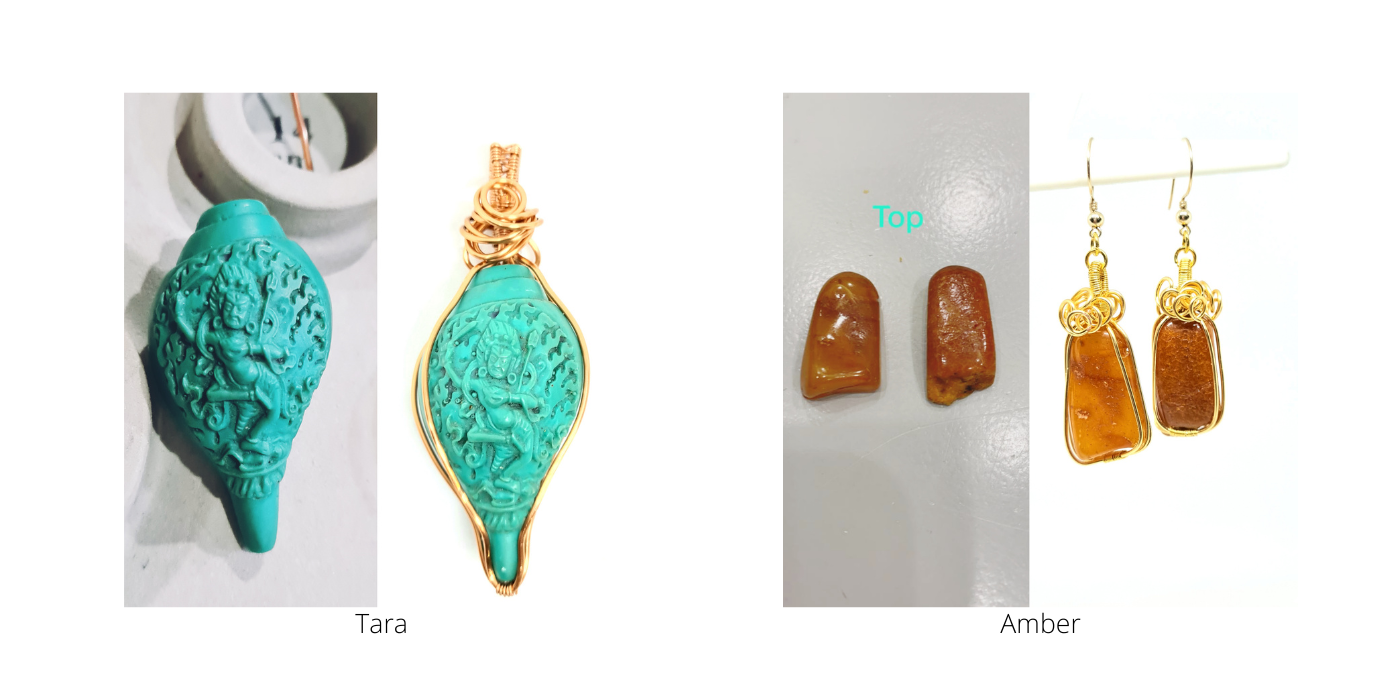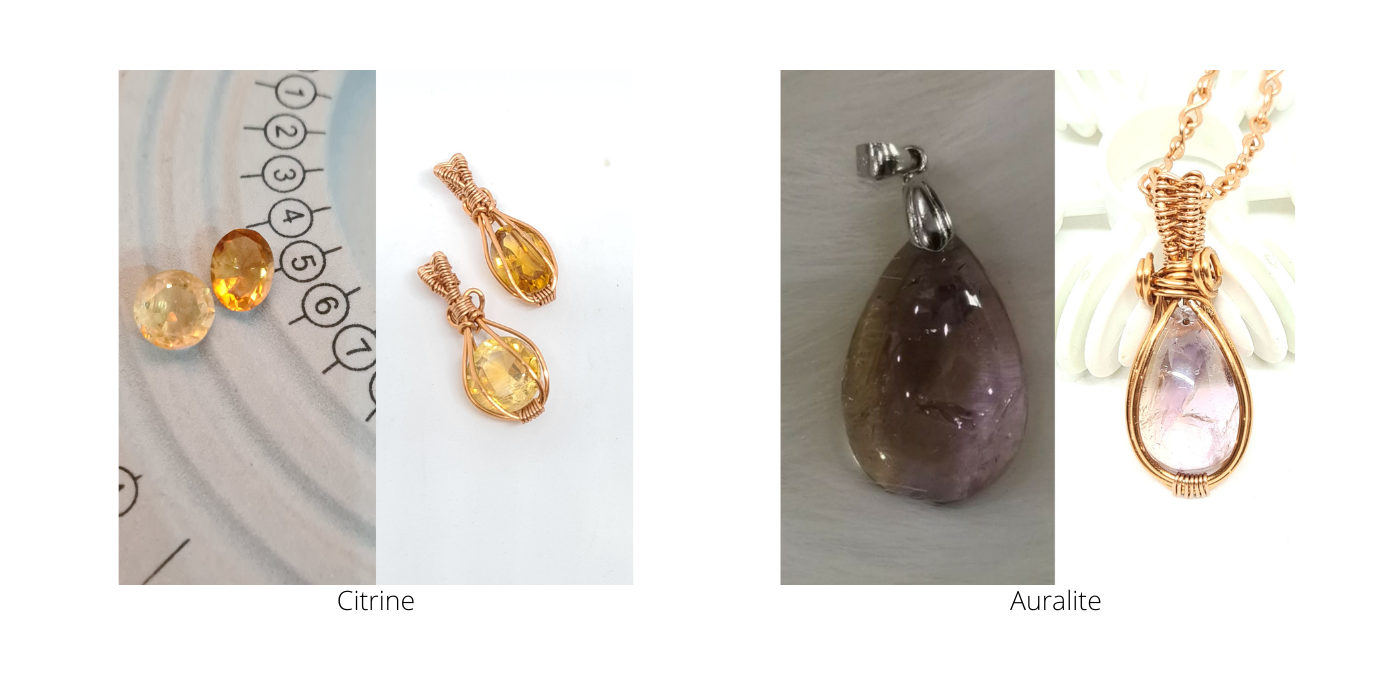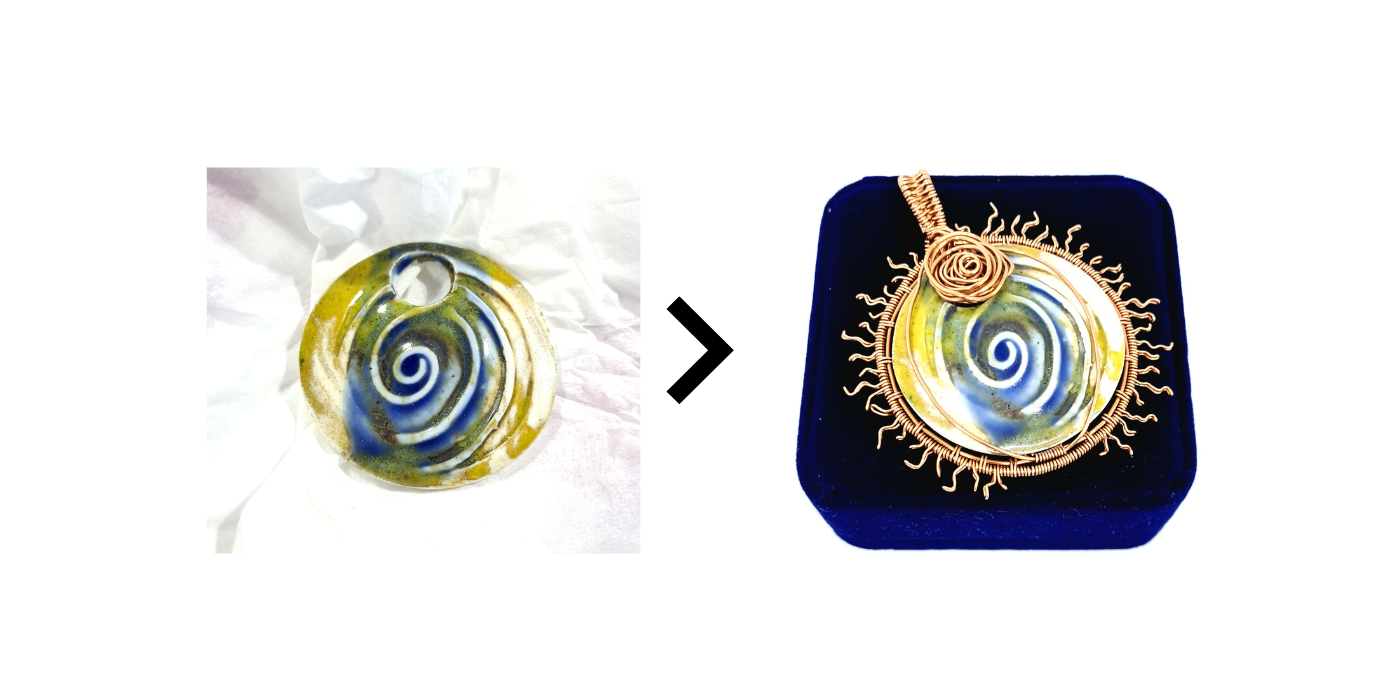 Ceramic Pendant
Moldavite Tree of Life


---
Rudraksha & Tulasi Mala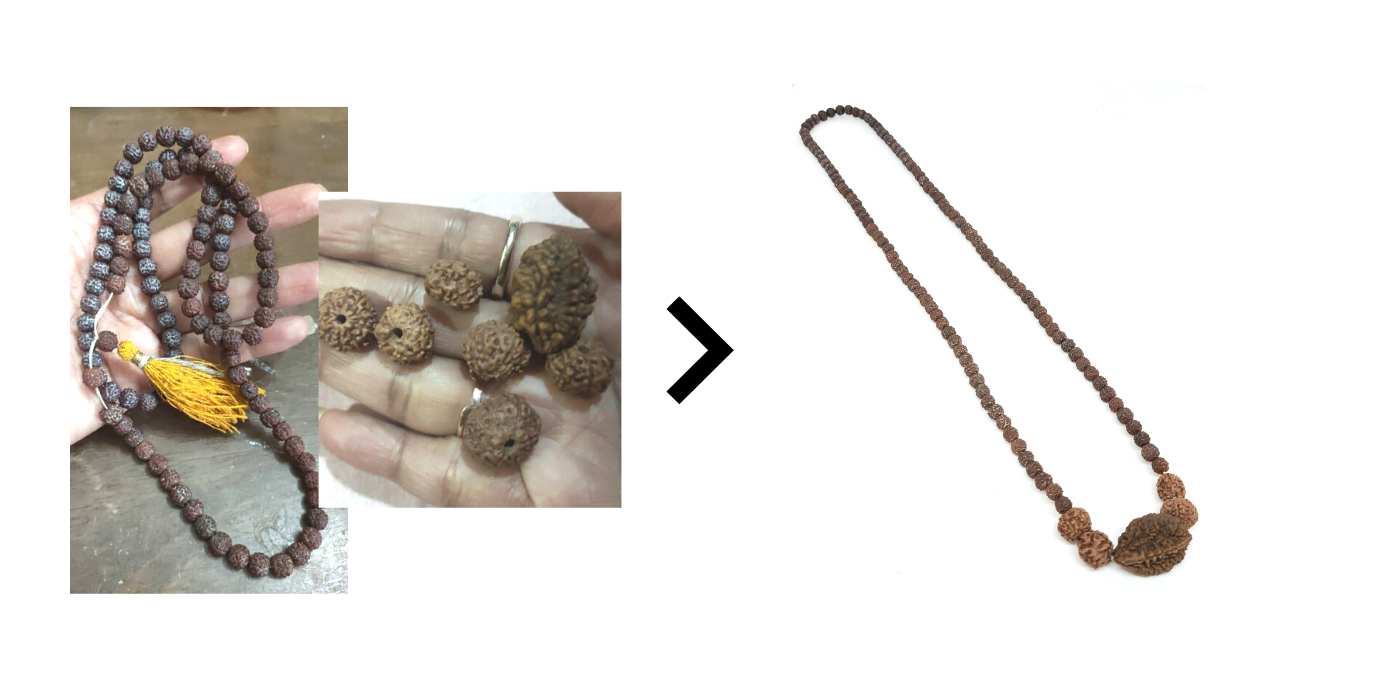 108 Rudraksha Mala Restringing RM 80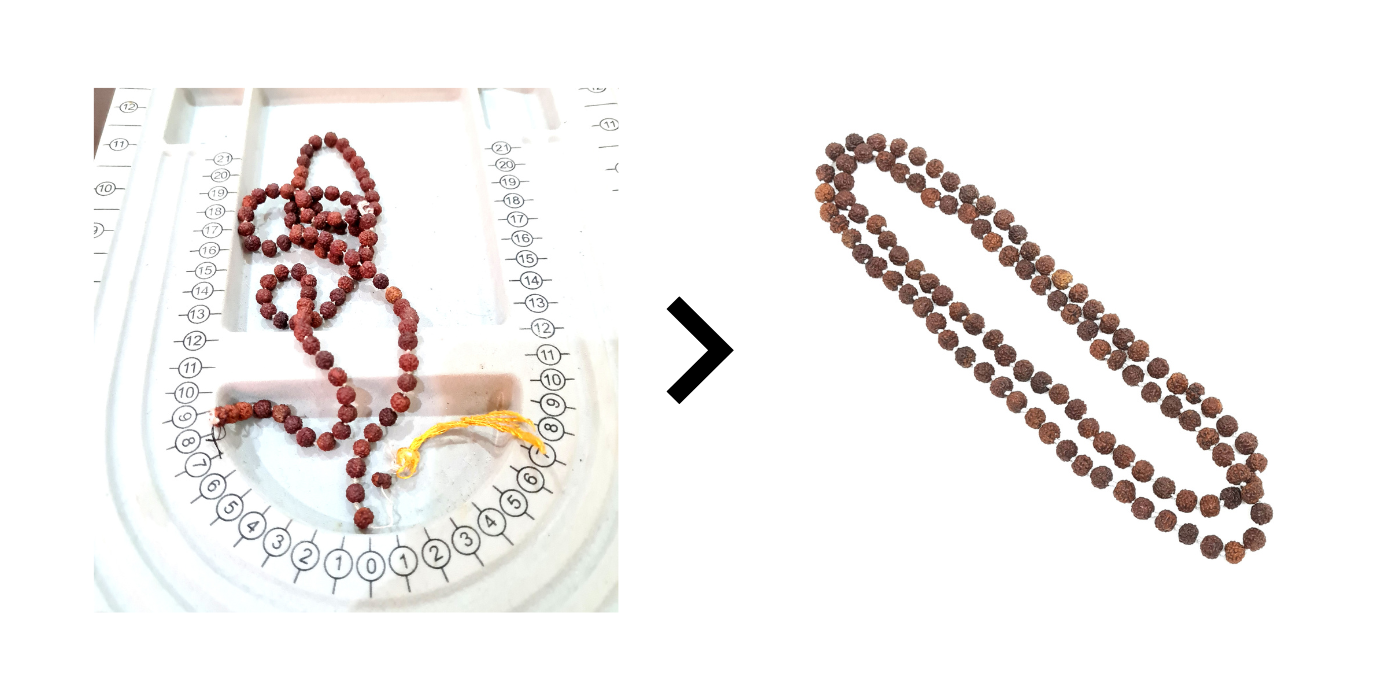 108 Rudraksha Mala Restringing with Knots - RM 150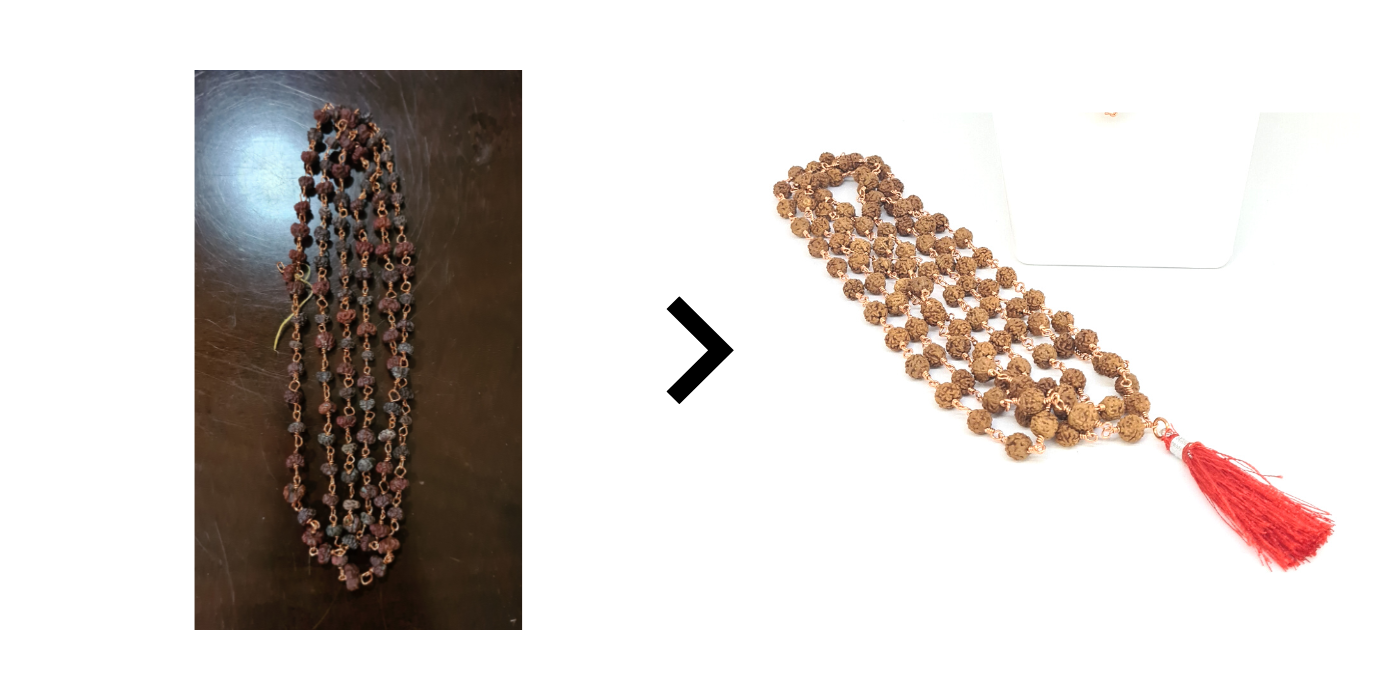 108 Rudraksha Mala Restringing with Copper Links - RM 180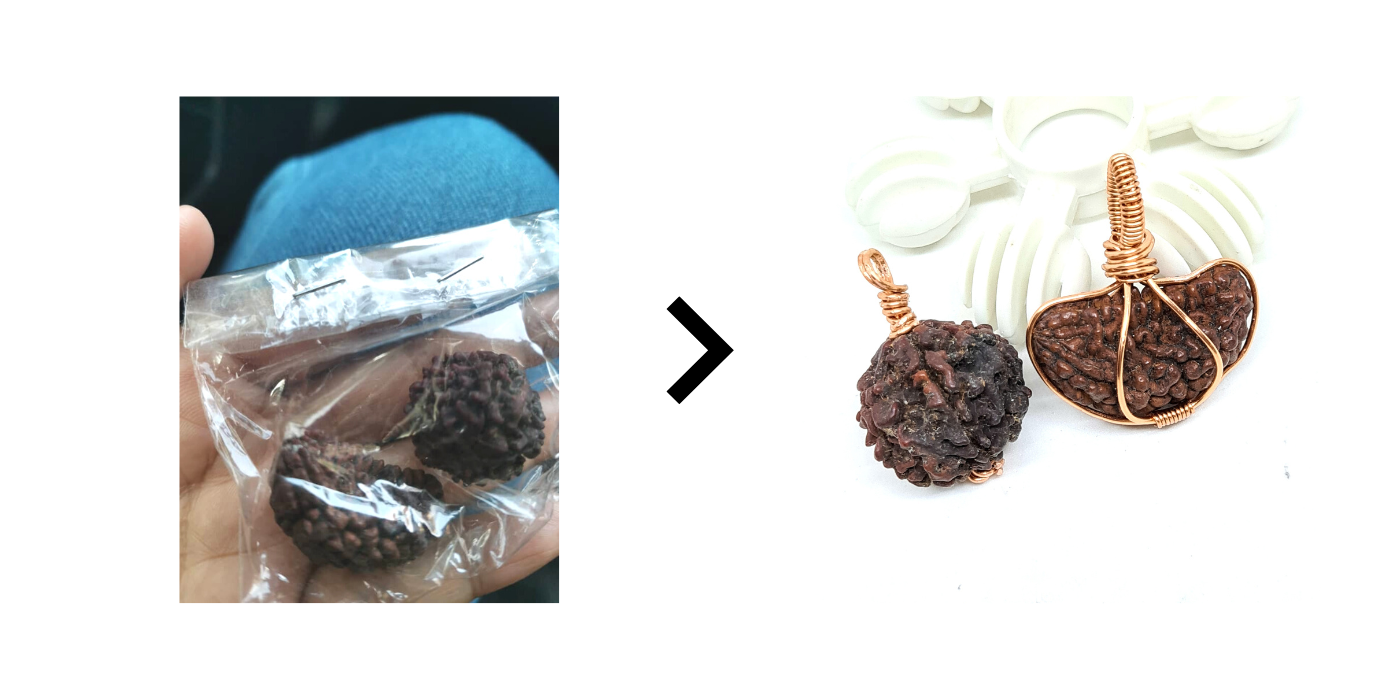 Rudraksha Copper Bail - RM 25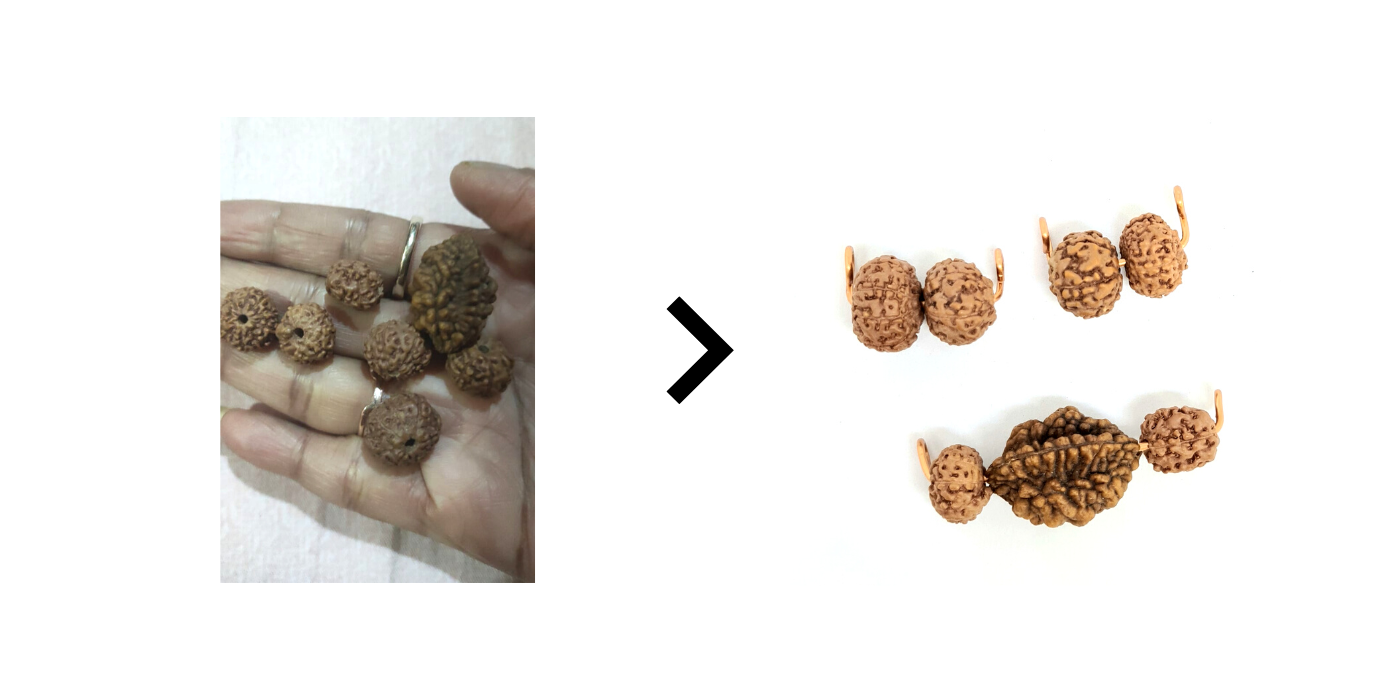 Rudraksha Copper Bail - RM 25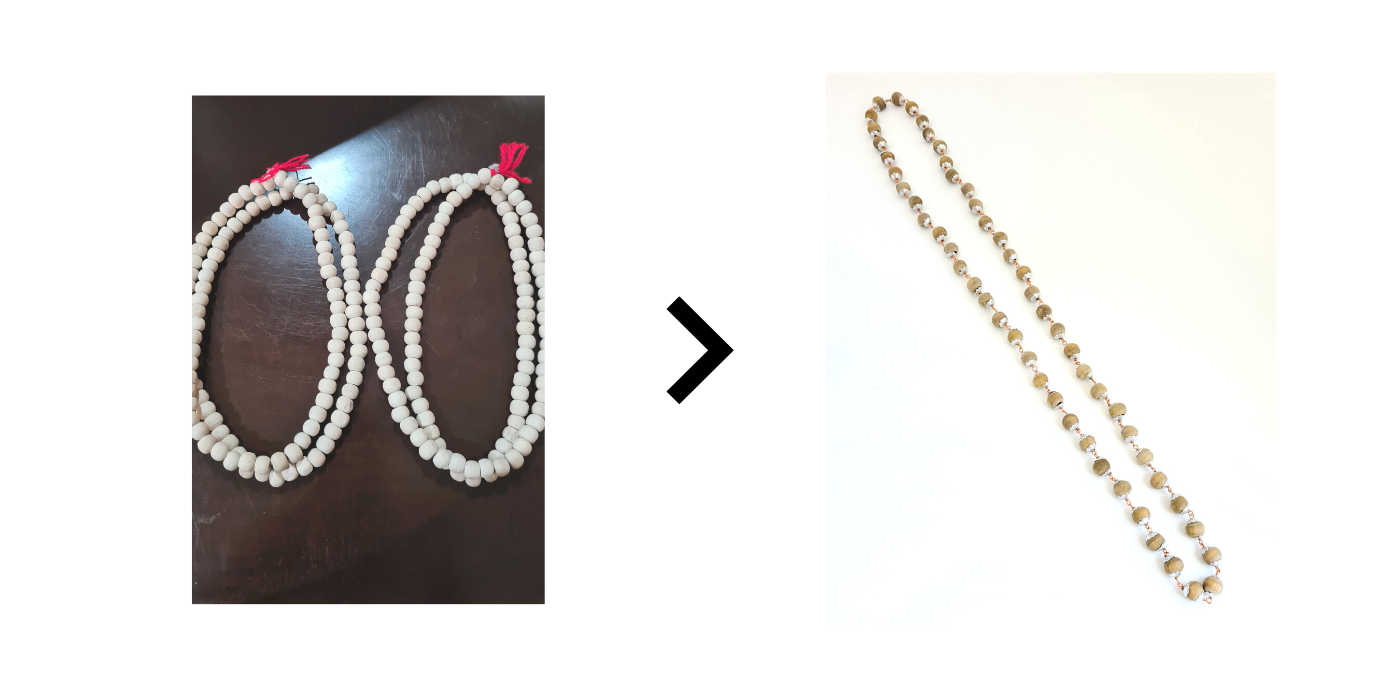 Tulasi Mala Restringing with Copper Links - RM 180
---
Spadigam Redesigning - RM 180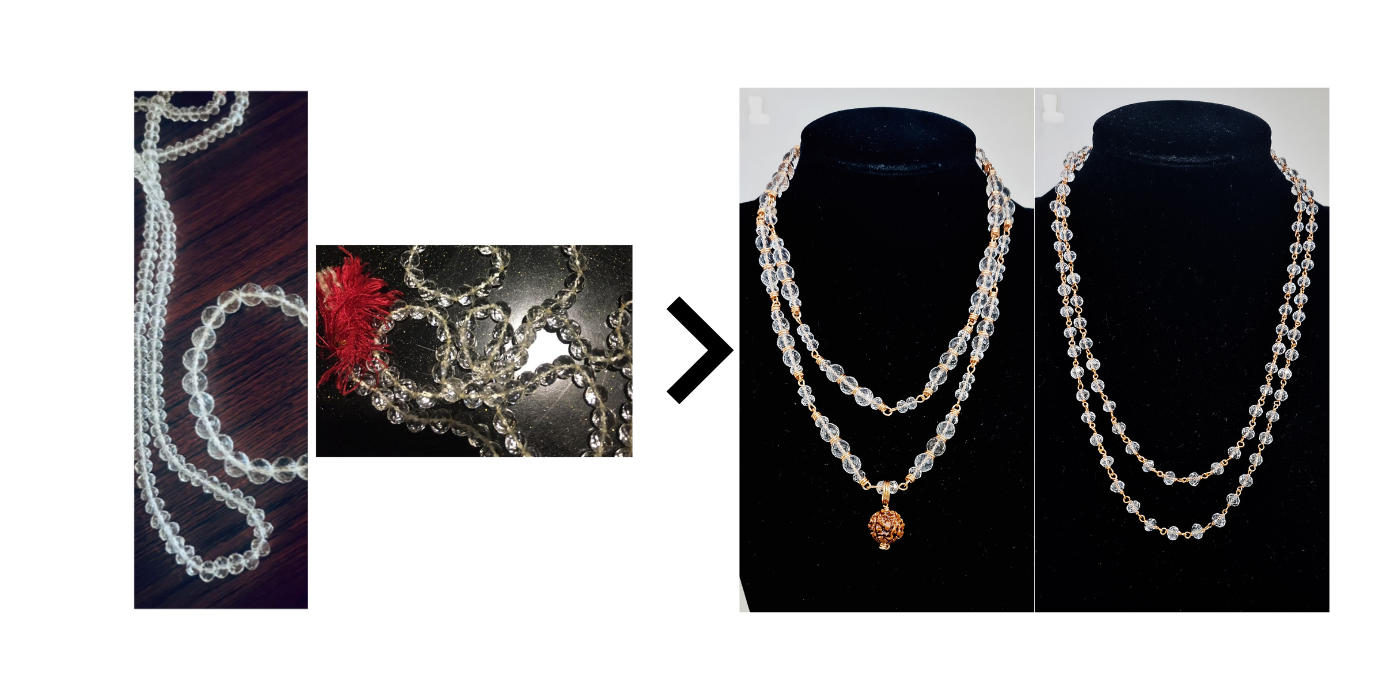 Spadigam Spatik Redesigning
---
When you bring a piece to be repaired:
The jeweler will examine the damage and provide a quote for the work needed along with an estimated time length to complete the work.
Once completed, you can check the accessories and proceed with payment if satisfied with the work.
In case, you are not satisfied with the work, the jeweler may propose to re-do the piece or return the piece to you with no charges.
Hopefully you now have a better idea about jewelry modification! Whether it's reusing old stones in a new setting, or changing the item type completely, it's possible to re-purpose your pieces in a variety of ways. If you're interested in this service, send us a message here.